itideaz inc - THE PERFECT WEB & DIGITAL PRINTING SOLUTIONS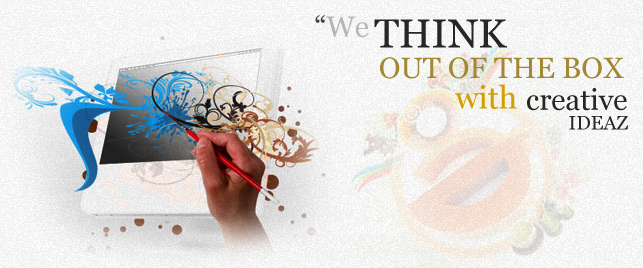 Our Company
itideaz Inc is a leading provider of web and digital printing solutions, offering the perfect combination of expertise, innovation, and reliability. With years of experience in the industry, itideaz Inc has established itself as a trusted partner for businesses seeking to enhance their online presence and elevate their brand image through effective digital marketing strategies. Their range of services includes website design and development, search engine optimization (SEO), social media marketing, and email marketing campaigns. What sets itideaz Inc apart is their unwavering commitment to delivering exceptional customer service. They take the time to understand each client's unique needs and tailor their solutions accordingly, ensuring optimal results every time. Moreover, their team of highly skilled professionals possesses extensive knowledge in emerging technologies, enabling them to stay ahead of industry trends and provide cutting-edge solutions that drive business growth. For businesses looking for comprehensive web and digital print solutions that deliver tangible results, itideaz Inc is undoubtedly the go-to choice in the market today.
Business Concept
Itideaz have a well equipped team of User Experience Consultants. Our consultants work and develop new ideas by assuming the customer buying pattern which in result helps our clients in our higher revenues.
The four factors which helps Itideaz in providing unique web ideas whether in terms of well rooted Web Concepts or innovative Web Solutions are the dedication, motivation, passion and the aim of doing the best. Itideaz is formed with the inclination and eagerness of providing the best possible Idea suited to the clients Ideas and turning the dream into reality.
Graphics Designing & Website Designing
Graphic designing and website designing are most of the same things; the only difference is that graphic designing is the designing of graphics whereas Website Designing is converting that graphic into the website.
Designing is the work of conceptualization and thinking creative. Designing is the creative work in which itideaz are very much specialized. The designers are not only experts in designing the website but they also keep in mind the crux of search engine optimization (SEO). The fundamentals of website designing includes some basic designing elements like- making the website Resolution Independent, Browser Compatible, alignment, color, shape, texture form and value.
The validation of HTML / CSS is essential for the correct search engine indexing of web pages and users visiting the site a better experience. Validate HTML code allows the correct display of the site in any browser, the website loads in a few seconds, etc. more info To see if our source code is validated: the W3C HTML validator.
Website Development
Incoming links are an important factor to assess Google a page, but if these links come from sites of poor quality is not conducive to the website. While it is true that the links are an important factor when positioned with the Google algorithm, this is one of many factors. It is something that is said often, but having something that people want to see or use unique content and attractive, useful tools and services is also a factor.
Other factors may include site structure, if the words of query that performs the user appear in the title, the proximity of words in the same page, etc.. Continue reading Google note on poor-quality inbound links.
Internet Marketing
Hiring an SEO is a very important decision that can improve your site and save time, but also risks damage to your reputation. If you are considering hiring an SEO Web positioning service, the sooner the better. A good time to hire these services is when you change your site design
Web or going to publish a new Web site. In this way, you can ensure that the website has been designed in accordance with the requirements of search engine . However, a good SEO positioning may also help improve an existing site.